THE DIRTY LITTLE SECRET YOUR LANDLORD DOES
NOT WANT YOU TO KNOW
Most tenants are not aware that they can negotiate the fine print in a commercial lease as they are led to believe it is a standard document that can seldom be modified, as though you were receiving an insurance policy.
Well, nothing is further from the truth.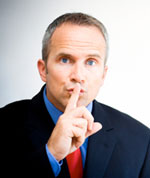 The commercial lease is laden with traps and loopholes for the landlord while leaving the tenant exposed to anything and everything, including having to give the Landlord all the proceeds from the sale of your business or even have the Landlord recapture your space and take it over.  This is all legal as there are no rules or regulations in leasing commercial real estate.  It is totally"Buyer Beware". If the Tenant makes a mistake or misunderstands something about the lease, it is too late once it is signed.  Verbal representations do not hold up in court, so if you were promised something and it is not in writing, the promise is meaningless. The only option these cases, is hiring legal counsel, filing suit and going before a judge who will look at the lease you signed and rule accordingly.  You don't want this to happen!
Don't let yourself fall into the landlord's trap. Be proactive with your rights as a business owner.
Call or email us today to learn how to protect yourself and your business.