The Lease Doctor did what I didn't think anyone could do.
~Laurel Miller
ABOUT THE LEASE DOCTOR
The Lease Doctor's goal is to help businesses all across America to get a fair and equitable lease at a very affordable price, with an on-going mission to help educate the business owner, entrepreneur and startups about their leases.
The Lease Doctor helps you unearth hidden language in the lease your landlord doesn't want you to know about that can leave you open for virtually anything. We provide you with a commercial lease review, analysis, comments and 'how to tips' for your lease modification for tenants only.
ABOUT THE FOUNDER
Todd Dorn
For over 30 years, Todd Dorn has been passionate about helping business owners, entrepreneurs and start-ups get on the right track with a well-written lease that protects their interests.  After five years working for the nation's largest landlord based commercial real estate firm, Todd Dorn aka "The Lease Doctor" discovered that many business owners, entrepreneurs and startups usually signed leases without reading or fully understanding them and their potential ramifications.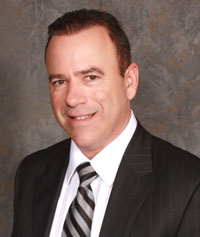 After discovering how uneven the playing field was, Dorn decided to step up and fill a very big need by being the advocate for the business owner instead of the landlord by opening his Los Angeles-based, award winning commercial tenant representation firm in 1984.
Dorn discovered that landlords had a full team advantage behind them while the tenant was left to fend for itself, so he channeled his energy and passion into creating The Lease Doctor. See a sample of what you get on our services page.  The Lease Doctor covers both business and legal areas comprehensively.  After all, the lease is usually the highest overhead item for business owners.  Having read and modified over 2,000 commercial leases, Mr. Dorn's experience allowed him to become the nation's preeminent expert in his field.